Try our delicious Gin Of The Month!
We have a fantastic range of gins for you to try in London - Bayswater, including monthly gin specials.
This month we are delighted to introduce Verano Pineapple Gin.
Inspired by the relaxed style and vibrancy of Spain, this mouth-wateringly sweet gin is the perfect twist on a classic G&T or can be enjoyed with lemonade for a fun fruity cocktail.
Make sure to try Verano Pineapple Gin next time you visit Leinster Arms pub in London - Bayswater!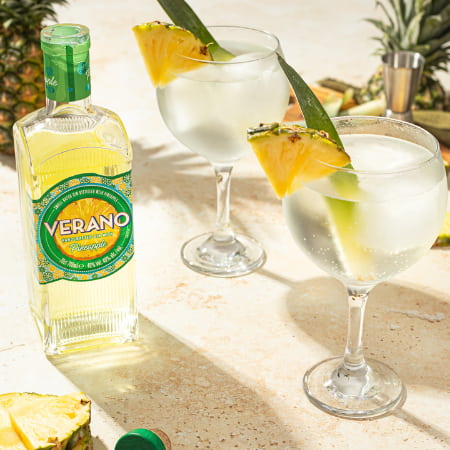 Make sure you download our My Pub App prior to your visit. It is the quickest and easiest way to order food & drink in our pubs!