Try something different, our gin infusion cocktail masterclasses offer a twist of uniqueness. Choose between Citrus, Tropical, Mediterranean or Winter theme to begin your infusion class. Each theme hosts its own flavours and botanicals to infuse your gin with. You will be welcomed with a gin cocktail and then go on to infuse a gin with your chosen flavours. Pepper and strawberries or cinnamon and blackberries? The choice is yours!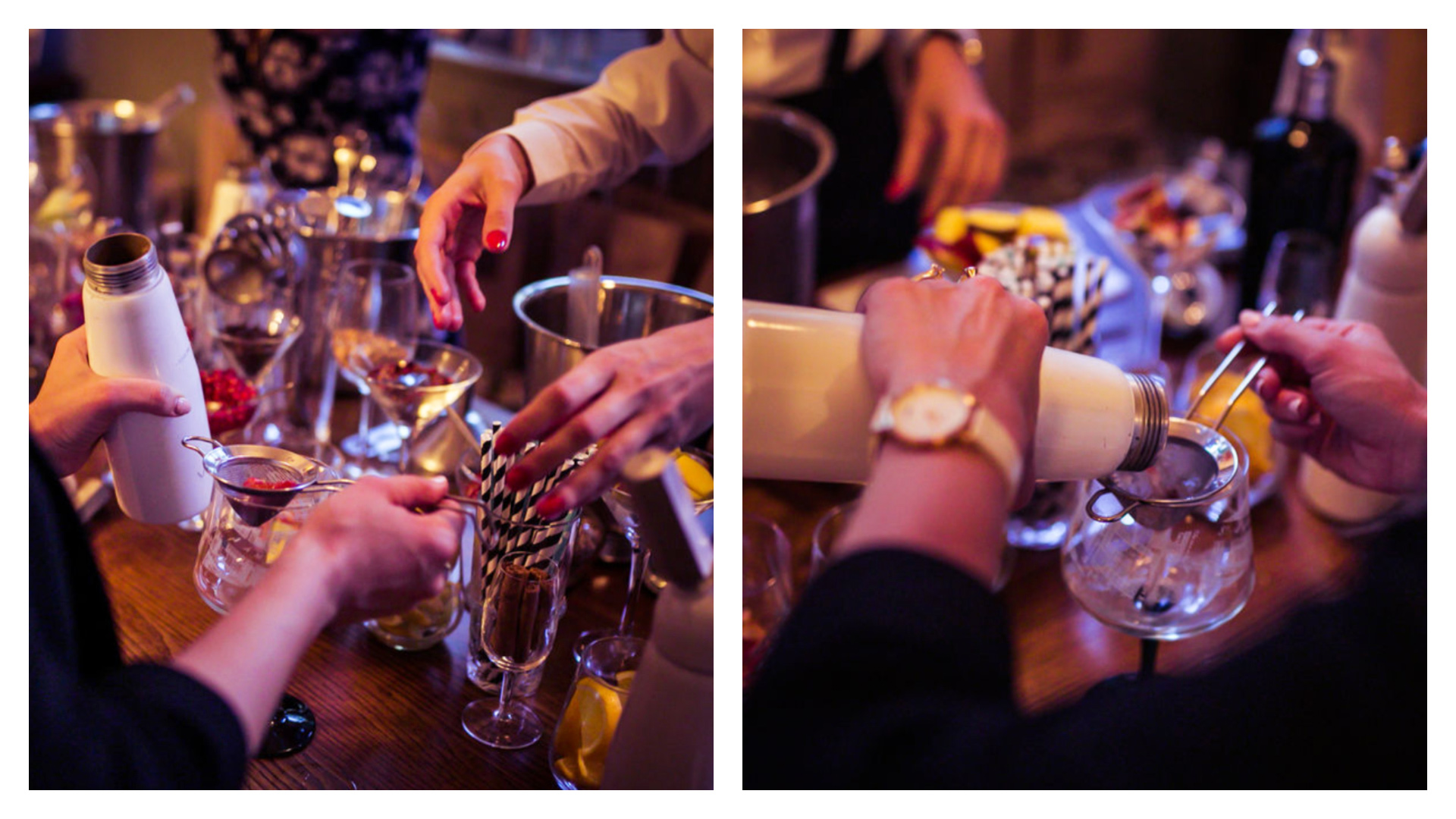 Our gin infusion masterclass is perfect as a team activity or to add on to your corporate events.
What are you waiting for? Simply enquire now or give us a call, we are happy to help!