Welcome to The Alexander Hays, available to hire any day of the week, with a perfect location close to London Bridge station and is spread across a beautiful downstairs haven and upstairs terrace overlooking the London skyscrapers. The venue is perfect for big groups, with a total occupancy of 200 people. With a brilliant outdoor terrace and beautiful open plan underground bar, it's the perfect place to hire out. The Alexander Hays has something to suit everyone and is the ideal venue for private parties, business events and more. If you are interested in hiring either our whole venue or an area for your event, please make an enquiry below or give us a call and one of our team will be happy to help.
When it comes to organising large events, our expert events team can make your vision come to life. With a great selection of British Cuisine, an extended drinks menu and a great selection of bespoke food and drink packages available to pre-book, we can tailor your event to your own personal needs. Our venue can offer a private hire for anything from a corporate function to a beautiful wedding reception, we are here to support and celebrate your day with you!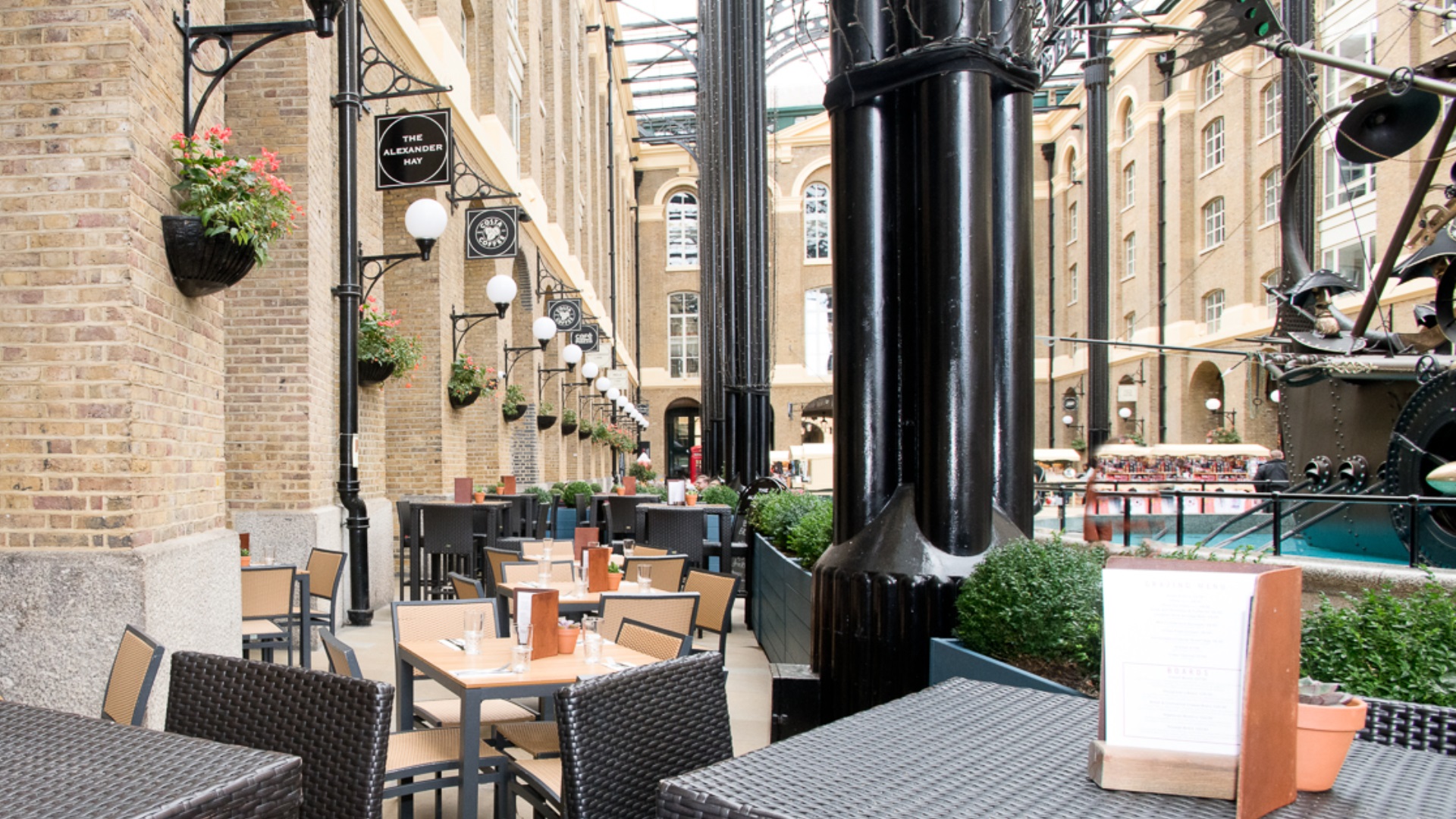 What else do we have to offer?
★ The perfect location, situated in the historic Hays Galleria on the river Thames
★ Large terrace area overlooking London's skyscrapers
★ Covered petanque pitch
★ Large private bar and restaurant space
If you're interested in hiring out our venue, please feel free to enquire below or give us a call for more information on minimum spends and availability.
We look forward to hearing from you!